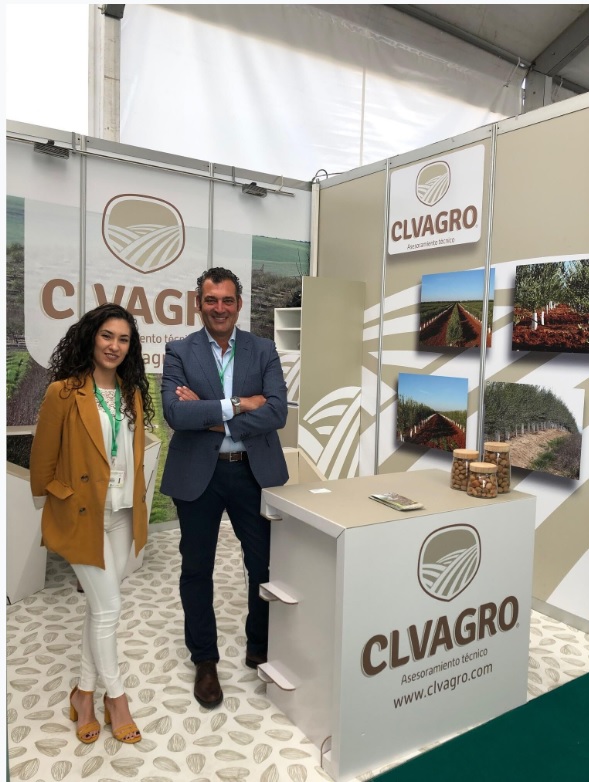 Many visitor at the CLVAGRO stand
We would like to start this news with sincere thanks to all the friends who have passed by our Expoliva stand to greet us and spend some time with us. There have been many customers an acquaintances who have wanted to support us during these four days in our first fairs as CLVAGRO. From the opening on Wednesday, May 15 until the closing on Saturday we have shared talks with our current customers a with future stakeholders, as well as with several service companies that help us in our day to day to offer professional advice and adapted to the particular circumstances of each case. This year Hydrosoph has accompanied us to show their systems of probes for the correct management of irrigation.
Although there are already many fairs that we carry on our back, it was the first time that we presented ourselves with our new company dedicated exclusively to the technical advice of intensive and SHD crops. For this reason we are very happy with the acceptance we have had and the interest we have aroused. From now on, we will focus our efforts on continuing to provide and exclusive service to our customers and to keep abreast of all the advances and new techniques that position us as the best option to help out customers optimize their plantations and crops. We hope to continue sharing these good encounters with you.
Thank you very much for your visit!!