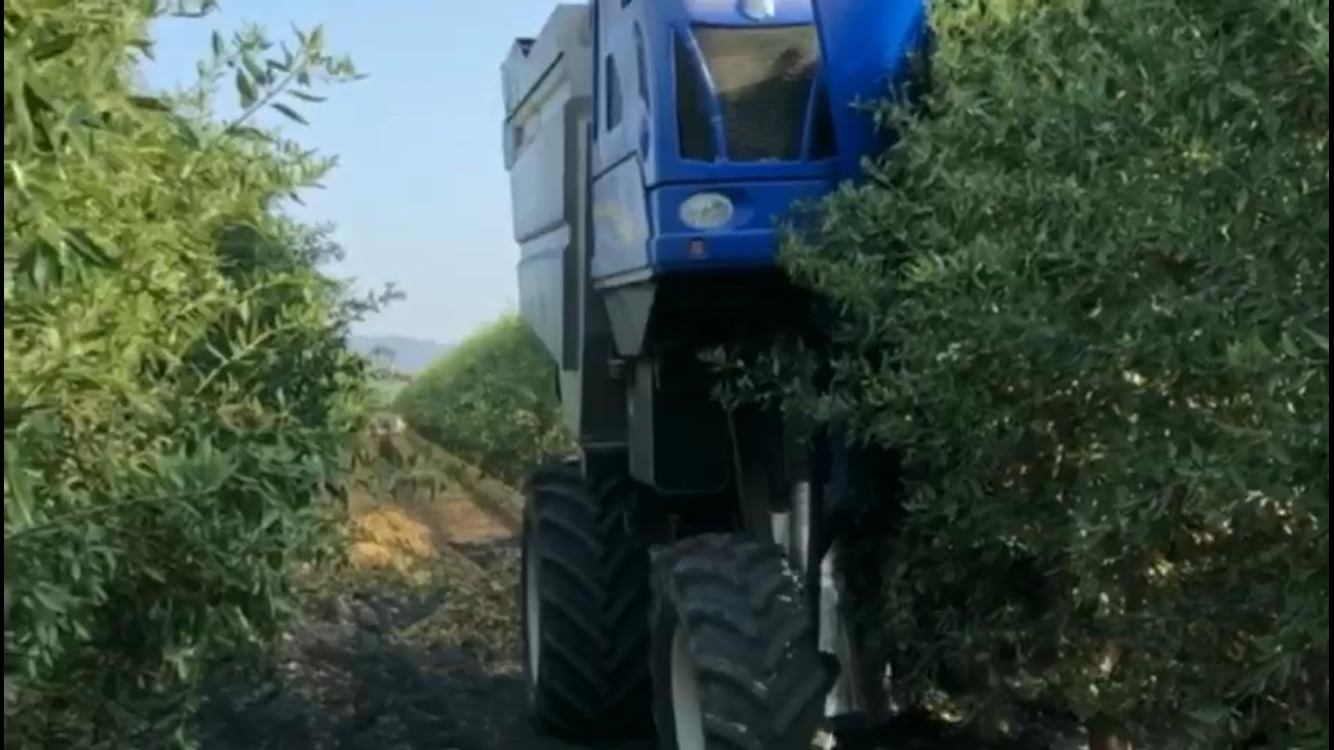 SHD Almond harvest 2019
CLVAGRO wants to share with this home video the beginning of the SHD almond trees harvest in the province of Córdoba. As you can see in these two minutes, we have been pleasantly surprised. The large amount of harvest that we have obtained has caused that, for the first time, the harvester machine had to go through intermediate discharges in the streets when reaching its maximum capacity before finishing each row of 290 meters. This forces to take into account that in the next designs of SHD almond trees it is necessary to design rows of smaller length so that the harvester machine can unload in the truck directly as it had been doing until now.
This plantation last year exceeded 1,800 kilos of almond per hectare unloading at the end of the row, which makes us assume and we will know shortly that this year will reach figures never seen so far in a plantation of less than 4 years in his second harvest.
All these data support us in the theory of continuing with a fully mechanized system and with lower handling and collection costs, which was already imposed in the olive grove, and that will be common for the next plantations of the almond tree crop.
Note that this particular plantation is of the Avijor (Lauranne) variety on RP-20 rootstock.